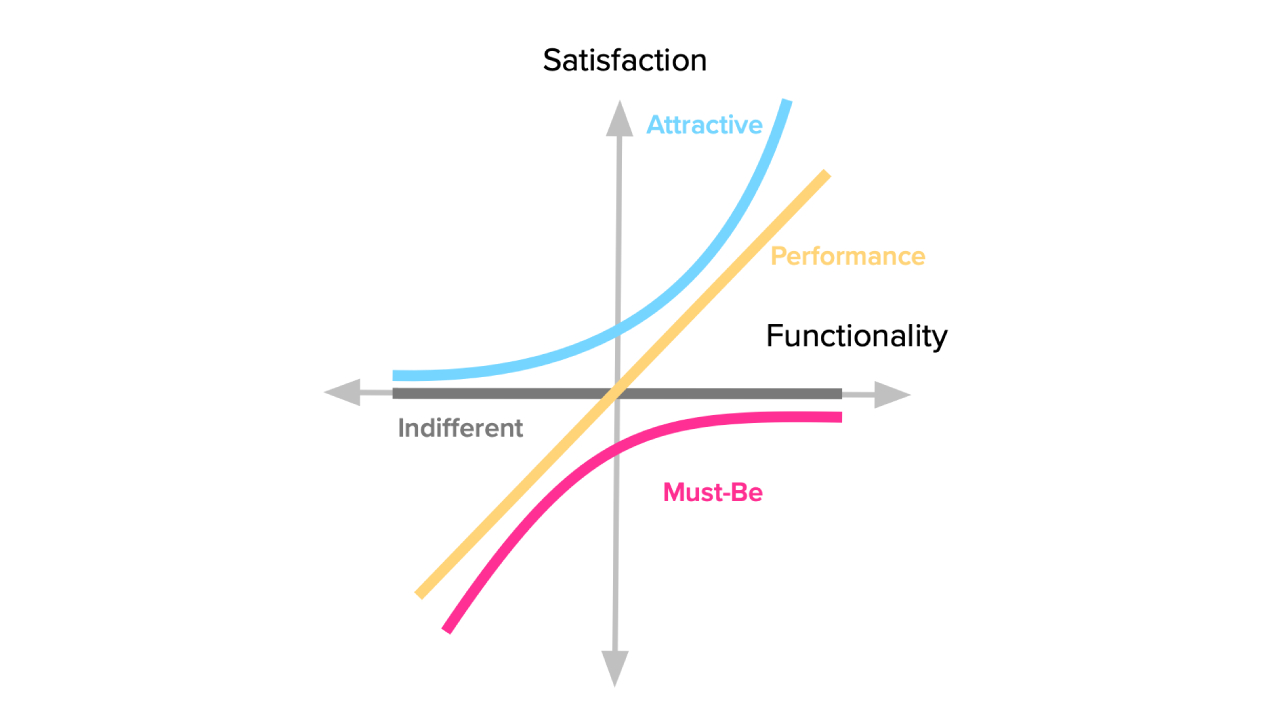 Kano Model is a methodology to measure customer satisfaction with the Product or Service you are providing to the customer. There are many opportunities open when you are able to serve and know customers better.
This is a model invented by Noriaki Kano, Tokyo University of Science's professor of quality management.
This diagram shows customer Behavior based on service provided On Y axis Satisfaction and Dissatisfaction and on X axis Functionality is shown for example if there is a Car manufacturing company and if they produce a car. We can define Graph's terms as below.
Threshold Attribute: It is a basic requirement for any customer, if this is not present then the customer will be dissatisfied however if customer is provided with this feature they will be neutral. Ex. in a car it is running on the road is it's basic requirement.
Time to time customer's basic requirements for certain products change. Hence customers can be pitched with surveys on a regular basis to know about what are their basic expectation.
Performance Attribute: This is a Feature which provides performance value to the customer for example if a car is able to reach 0-100 in 4 Seconds then it is called good performance. If such features are present in Product or service customers will be satisfied however if such features are absent then it can be a reason for dissatisfaction as well.
Excitement Attribute / Delighters: This is a feature which adds to good customer experience. For example in Car premium interior, Infotainment systems are present then customer will be satisfied however if this are not present customer will not be dissatisfied.
Indifferent: This is a Feature of which Presence or Absence does not affect a customer. For example in a car if Seat covers are provided or not it does not make any difference or in hotel if rug is provided or not does not make much difference. Ideally this type of features can be avoided.
Following is an example of a Delighter similar way one can identify which products and services exited your customers and make informed decisions of production and service additions.